Nome polycephale
Solo album available on Carton records.
First volume of my ancient and modern myths series.
Named after a lost aulos tune mentionned by Pindar.
Julien Boudart serge modular, field recording, nonlinear speakers
Recorded and mixed at la Muse en circuit, Elektronmusikstudion (Stockholm) and Eymoutiers by Julien Boudart. Some Leslie reamping recorded by Antonin Rayon in moulins-sur-ouanne.
Mastered by Rashad Becker at Clunk
With the kind support of la Muse en circuit and Elektronmusikstudion.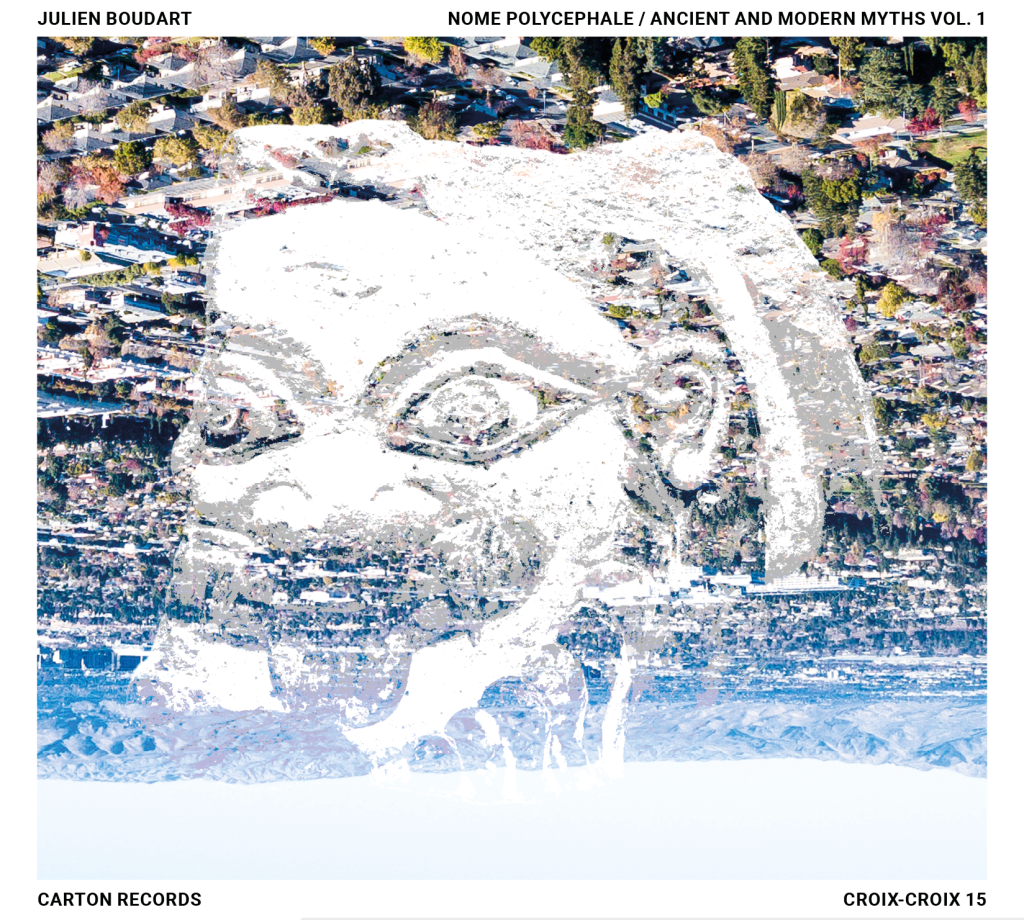 According to Pindar, Athena invented the aulos, the shrill and orgiastic oboe of ancient Greece. She then composed the κεφαλᾶν πολλᾶν νόμον, or the «many-headed tune» (in french nome polycephale) after the victory of Perseus, to depict the murder of the Gorgon. While she played the aulos the goddess eventually became akin to the Gorgon, so she threw the instrument away. The satyr Marsyas found it and played it so well he was flayed alive by Apollo.
Civilizing gods and heroes may have fought reptilian figures of chaos and death to establish their own order, but in the end they only took the power of universal destruction for themselves. And those victors are still haunted by the devouring nothingness they thought they had defeated. Like Athena, « civilization » is faced with a reign of pure destruction as it faces its own reflection. This might be clear to us today, living as we are in an age of global terror and devastation.